My target group are managers and people for whom a purely physical workout is not enough.
People who bear a lot of responsibility often no longer "feel" themselves. They have lost touch with themselves. In extreme cases and when warning signals cannot be recognized because perception is exclusively focused on performance, this can even lead to burnout.
My mission is to help your employees get back into their bodies through physical work with the help of the breath, so that they can start making decisions based on their gut feeling, both in their professional and private lives.
I myself have been working for an international company since 2011. Therefore, I'm familiar with issues such as tight deadlines, crowded  schedules and an often rather misaligned work-life balance. I know that sometimes it's just not feasible to go to a yoga studio after 10 hours at the office or to boot up the laptop once more at home for a zoom class.
That's why I'm bringing yoga to you.

Yoga classes (60-90 minutes each) at the office at off-peak times or in your lunch break; more intense full-day or weekend workshops on request.
All you need is a room big enough for a maximum of 20 participants. Access to a shower and a place to get changed are ideal.
Yoga for managers to get from your head back into your body through the power of your breath.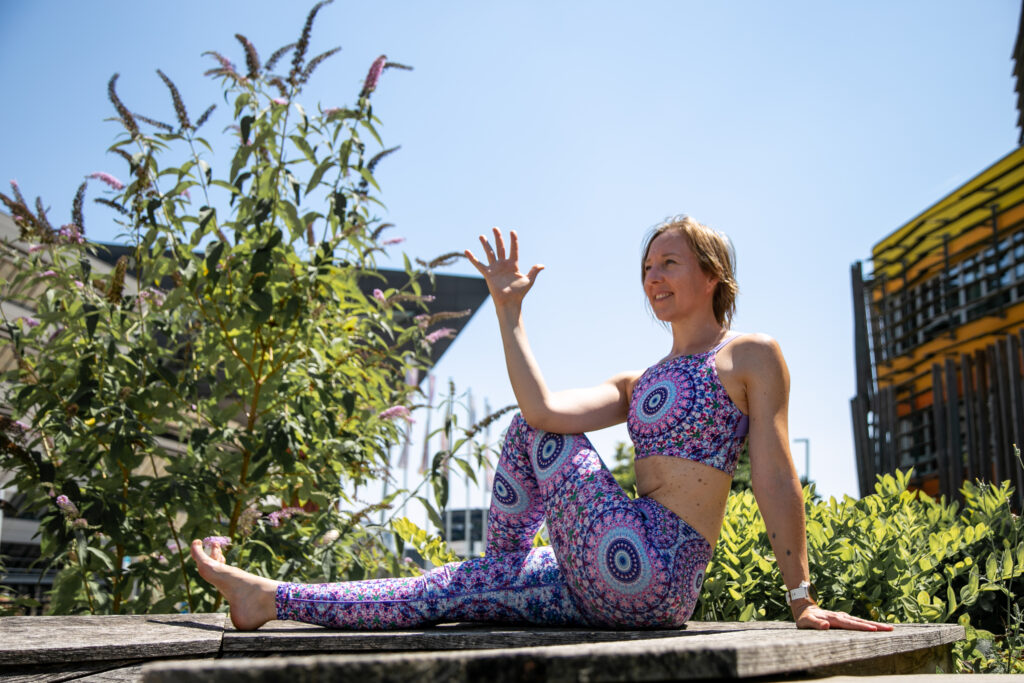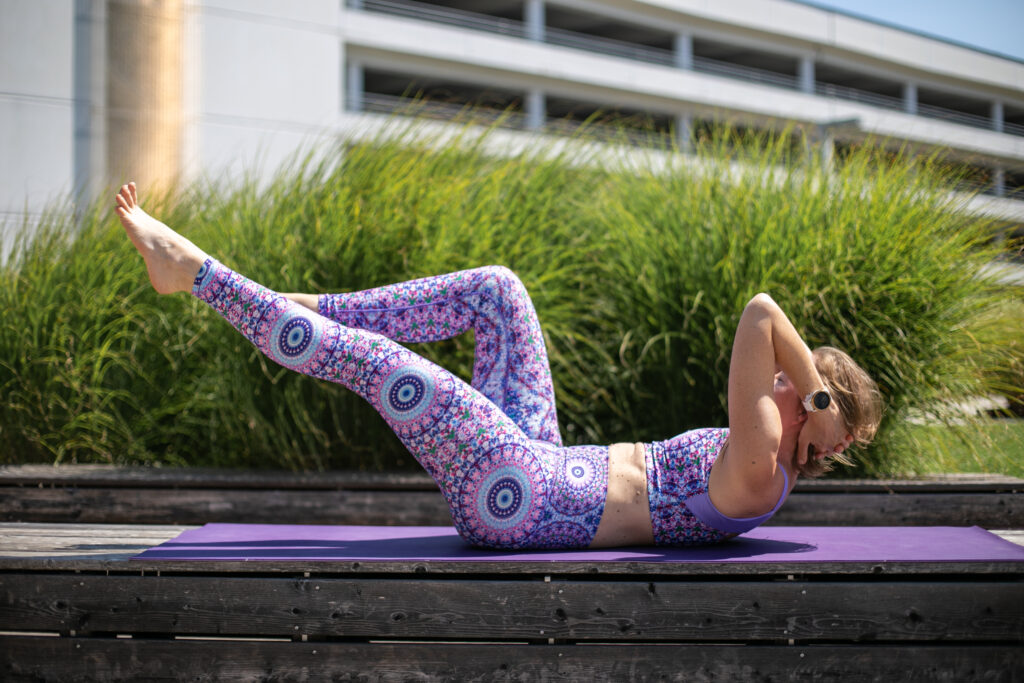 No one deserves this kind of relaxation and regeneration more than your employees. Improve your image as a responsible employer!
How does your business benefit if your employees practice Forrest Yoga?
Healthy and motivated employees are the capital of any modern company. It will require an efficient strategy to keep work-related costs low and at the same time retain qualified employees long-term. The services offered by many companies often don't do the trick because people would have to go somewhere (i.e. a fitness club). That's why I come to you to meet people where they are: At the office.
Your benefits as an employer:
reduction of illness-related costs (decrease in burnout, neck and back pain, headaches; strengthened immune system)
increased employee satisfaction
higher productivity & morale
enhanced communication by building relationships among employees
better sense of community and team-building spirit in the company
increased workplace attractiveness to current & prospective employees
Your benefits as an employee:
intense work-out and relaxation
reduced mental, emotional and physical stress & tension
strengthening of your deeper muscles
focus on alignment protects your joints, tendons and ligaments
increased health & well-being
improved focus, concentration & brain efficiency
Invest in your business and your employees today.
for healthier and happier employees
for a stronger team spirit
for a more attractive workplace
for better business results
Book your Corporate Yoga session now: