September | More Forrest Yoga Beginner Classes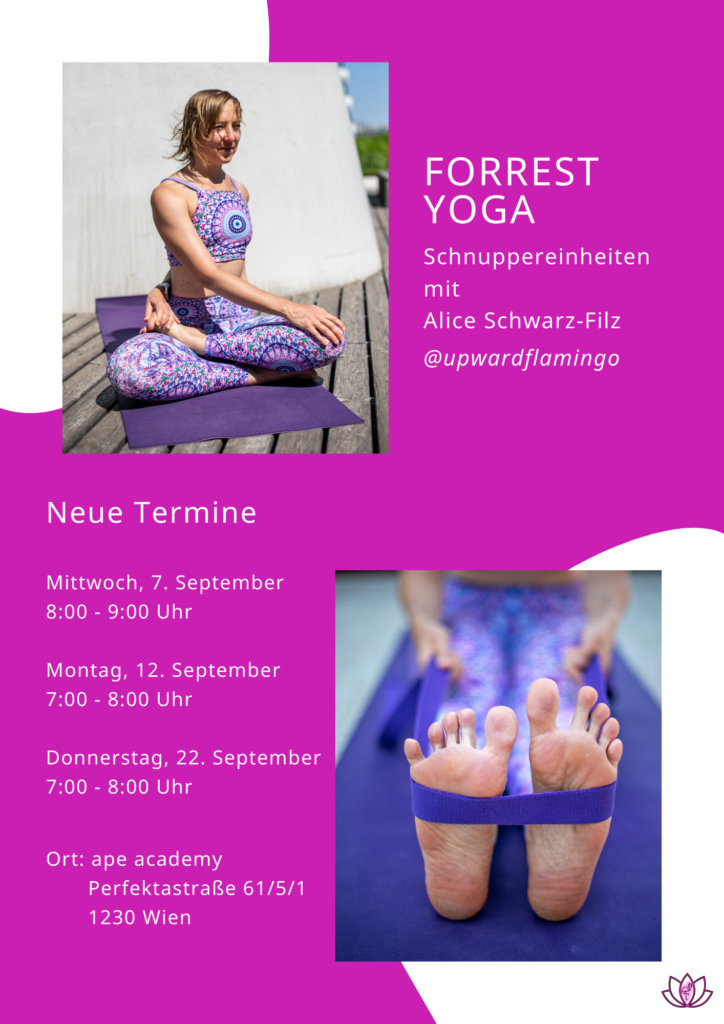 In September you will have three more chances to practise with me – before you've even checked your email.
All classes will be beginner level and give you a solid idea of how Forrest Yoga feels like (hint: pretty awesome).
Pack your mat, a large towel and a water bottle and meet me at this fantastic location for a very special start into your morning.
Wednesday, 7 September  8:00 – 9:00 am
Monday, 12 September      7:00 – 8:00 am
Thursday, 22 September    7:00 – 8:00 am
Keep your eyes peeled on this space because I'll soon be announcing my first beginners course.
Address
ape academy
Perfektastraße 61/5/1
1230 Vienna
I'm looking forward to practicing with you and will see you on the mat.