23 & 30 August – Forrest Yoga for Curious Early Risers​ (Beginners)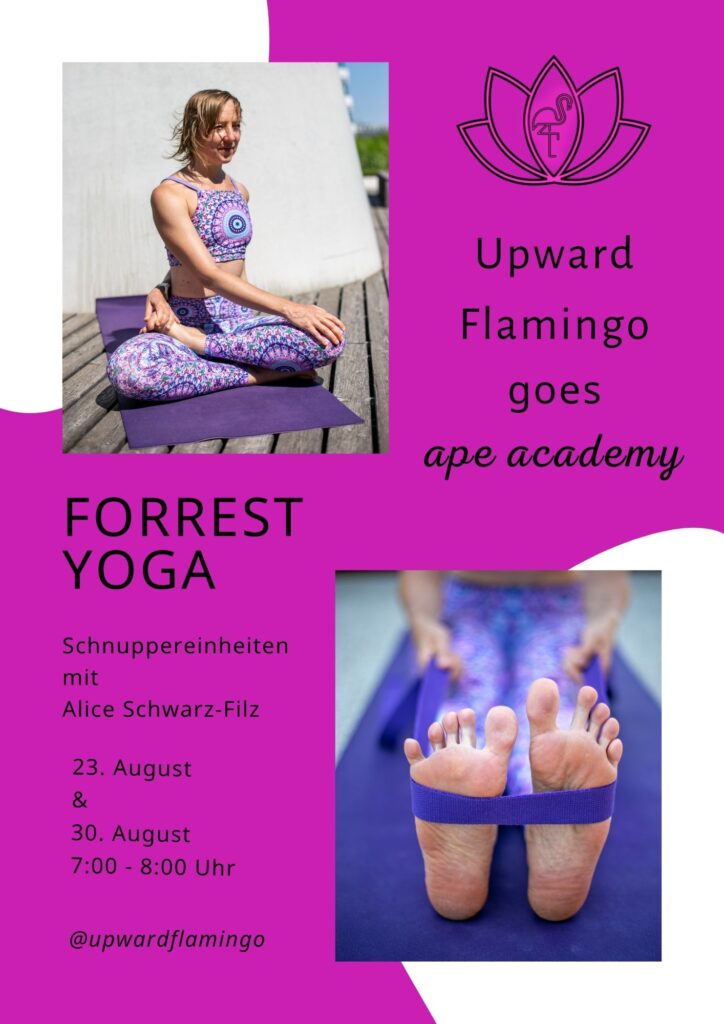 On 23 & 30 August I will be teaching two pre-work 1-hour Forrest Yoga classes for beginners at ape academy.
Pack your mat, a large towel and a water bottle and meet me at this fantastic location for a very special start into your morning.
Address
ape academy
Perfektastraße 61/5/1
1230 Vienna
I'm looking forward to practicing with you and will see you on the mat.